Hello! It's been a hot second (summer?) since I wrote on anything beyond a paragraph AT ALL, so the monthly favorites that happened throughout the spring are now being encompassed into a full season…in no particular order.
When you're on a pretty restrictive diet like I currently am, any sort of cold treat that you're able to have automatically becomes your favorite. Revolution Artisan Pops is a must if you're planning on strolling through Old Town Fort Collins anytime soon! They're made with real fruit and come in a variety of flavors, I think last week when we went I got raspberry hibiscus and it was divine. At roughly $3.50 each, they don't  break the bank either! Plus, you might be able to score a free one at a CSU game.
I'm a sucker for nail polishes and ways to make my manicure last longer, and a chance meeting with someone at a networking event left me hankering to try this. While it took a few tries to get it right (and learning that clipping your cuticles is a must before applying), it's really pretty once you are finished with it! While it says up to 21 days of use, so far I've been able to get about a week and a half of great wear out of it and then it starts to look a little iffy. But still! A week and a half with minimal chipping is a great deal in my book.
Popcornopolis Nearly Naked Popcorn
Admittedly, this has been a favorite for awhile, BUT it's even more so after a summer of limited snacking. I love that their ingredients are literally just popcorn, coconut oil, and salt. We get the gigantic bag at Costco and I pretty much inhale it over the course of a week. I've tried to replicate it by making it myself, but it's just not the same!
I know I've posted about these when I got them in April, but I'm so much more in love with them now then I was then! After a few years of working as a hostess in high school whilst wearing flats (bad idea), I've wrestled with plantar fasciitis, and it gets worse every summer as flip flops are the only thing cool enough to wear. This year, I haven't had issues with it at all when I'm wearing these and it has been a game-changer. I wear them around the house (wood floors), to work, on day trips, on small hikes…they're not the prettiest shoe around but they're definitely a classic for a reason.
Where have you been all my (adult) life?? My husband is an avid undeveloped camper and I'm still warming up to it, especially the food and cooking aspect of it. Trying to figure out how to cook on the fire without either scorching it or giving yourself food poisoning has been tricky! Nate received a camping stove for his birthday at the beginning of the summer and it has been so amazing- it opens up so many cooking options and coffee in the morning is so much more possible! As a bonus, you're able to still cook when you arrive at your destination only to find that there's a fire ban or first thing in the morning when the only thing on your mind is coffee. The addition of this to our camping box has made me much more willing to go off the grid for a few days…now we just have to tackle toilets and showering.
While still on dairy-free, sugar-free, everything free-ness, short of putting straight unsweetened coconut milk in my coffee I wasn't able to find anything. Enter Califia. I found it at Sprouts and legitimately squealed when I read the ingredients list and found out that I could indeed have it! I've tried their vanilla one as well and haven't had any sort of reaction, so a definite win in my book. It's not exactly cheap…but as it greatly increases my daily happiness, I would say that it's worth it.
This summer I tackled a long-held knitting goal: sock knitting. At first, I went with the first suggested method, typical double pointed needles, and while it worked, several of my lovely followers on Instagram suggested trying magic loop for a faster sock, and an option to do them two at a time. I found Peony and Thyme's video on Youtube, and while it took a few tries to get it down, it made knitting so much easier and so much faster! I definitely recommend checking out her tutorials, and if you've been looking to try sock knitting I used the Knitting Pure & Simple Beginner's Lightweight Socks pattern.
Library cards come with many wonderful perks, and Hoopla is among the finest. It's literally a site for free audiobooks! In July, I listened to American Fire and Hillbilly Elegy (which will get a section of its own) and it was so nice to get it as a loan from the library instead of having to pay. I'm trying audible this month but it's honestly not a good deal…$14.99 for ONE audiobook per month. I would go through that in a week as I'm driving at least 40 minutes a day and like to listen to podcasts/books as I'm designing at work.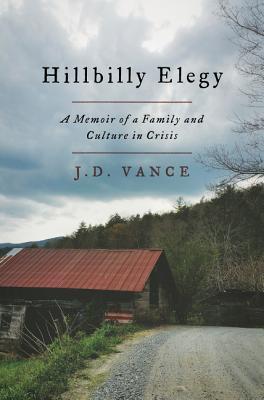 This book was so fascinating to read and I learned so much from JD Vance's experiences. It's fascinating to learn about how vastly different our lives can be from other people even when they live in the same country! It really encouraged me to check my privilege as well, to not take my education or upbringing for granted, and even more, as a student of history, to appreciate the unique backgrounds that everyone has.
If you're still here, thank you! I hope you find something that you love and that you have a wonderful labor day weekend.
What were some of your favorite things this summer?